Destiny Twitch Offline Banner and Info Headers
Twitch Offline Banner inspired by my own Destiny Titan, but with the idea that it could be customized to anyone's own guardian for their own streaming channel.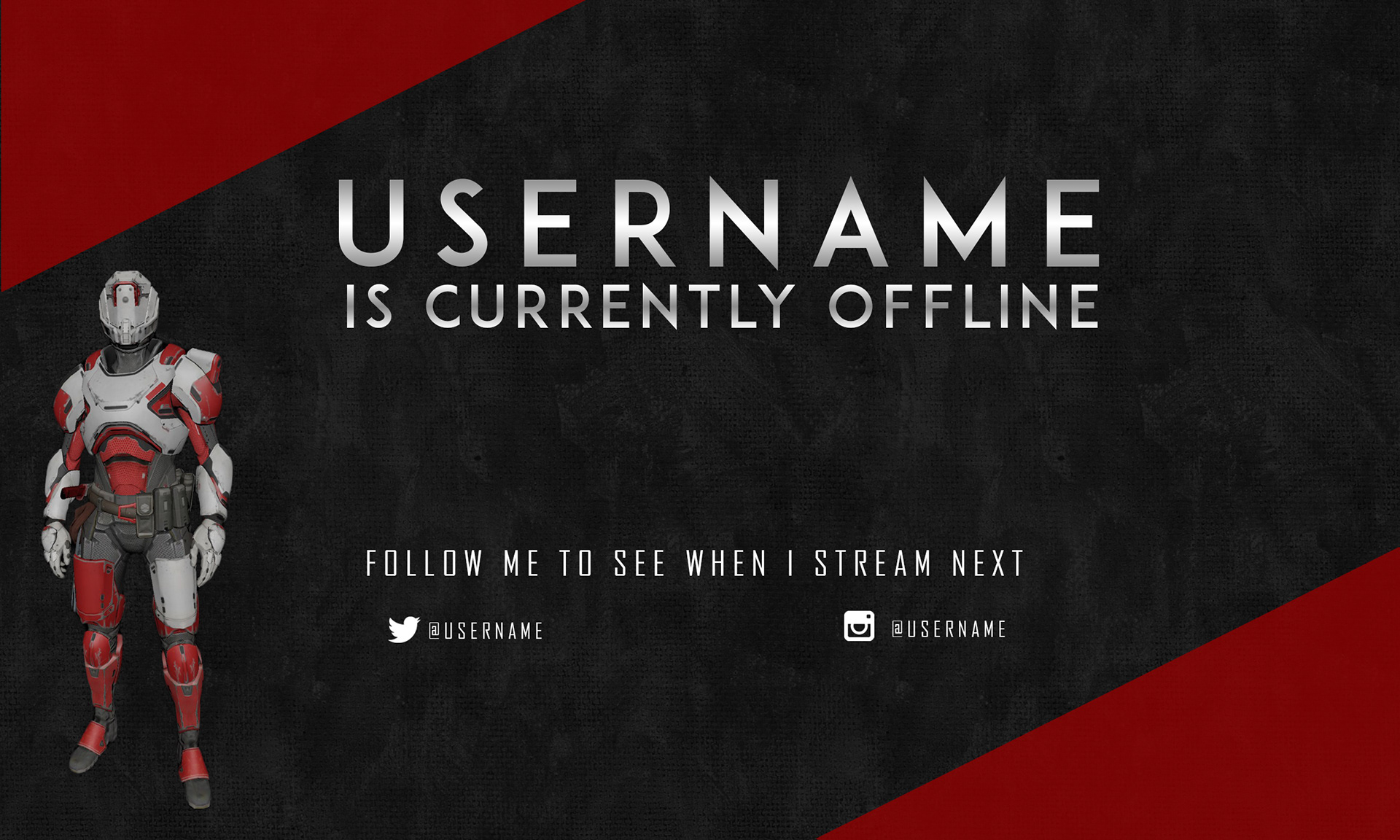 I designed this banner with the idea of being able to customize it with your own Guardian of choice from Destiny. 
Please contact me if you would like me to customize this or design something different for your Twitch channel!
 
Thanks for stopping by!